Saw Sharpening Solutions Products
Lazer Edge - 450 is an Automatic Circular Saw Sharpening Machine ideally suited to Sharpen/Resharpen/Grind/Regrind circular saw like HSS Saw, Friction Saw and Slitting Saw for upto 450mm Diameter.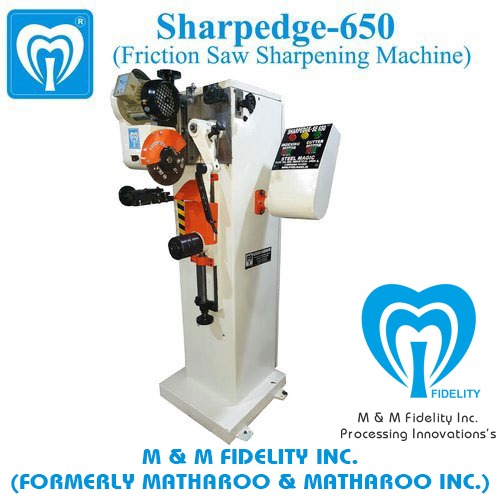 It is a very easy-to-use friction saw blade resharpening machine. The machine is very simple and easy to use, with Rapid & Easy Controls. It is also capable of two types of tooth profile generation...
SharpEdge Exceed is a very Easy to use Friction Saw Blades Resharpening Machine for Large Dia Blades up to 1000mm. It is a very simple and easy-to-operate machine with Rapid & Easy Controls