Deburring and End Finishing Solutions Products
Automatic Roller Brush Deburring Machine for Tubes, Bars & Profiles. It employs two parallel running Wire Roller Brushes rotating at high speed. One is mounted on a fixed head the other is  mounted on a Trolley moving on guide ways to accommodate variable lengths.
Burrmaster is Double Ended Manual Deburring Machine for Round Pipes and Tubes. Each End of machine is equipped with Tool to Deburr ID as well as OD. Two operators can work simultaneously on one machine.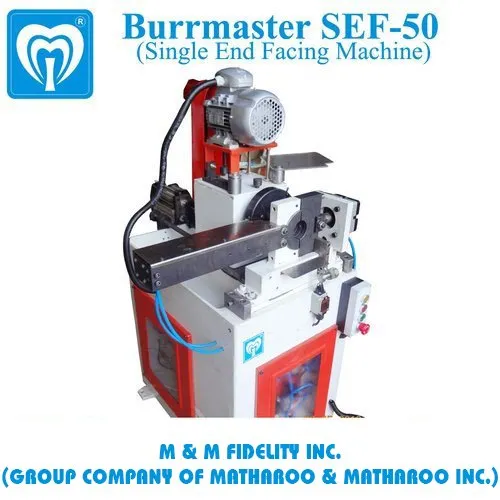 Burrmaster SEF is a Semi Automatic Single End Facing and Chamfering Machine for Pipes and Tubes. Single operation will Perform the following - ID Chamfer, OD Chamfer, Facing.