Automatic Circular Saw Sharpening Machine
SharpEdge-650 is a very Easy to use Friction Saw Blades Resharpening Machine. It is very simple and easy-to-operate the machine with Rapid & Easy Controls. It is also capable of Two types of Tooth profile Generation and can Grind Segmental as well as Solid Blades.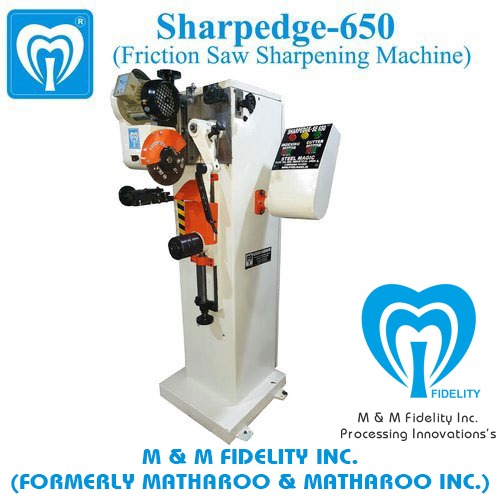 Automatic Circular Friction Saw Sharpening Machine Upto 650mm Diameter.
​Main Features
Tooth depth & pitch can be rapidly adjusted with operator friendly controls to achieve extremely accurate tooth forms.

All gears, levers, cams move on bearings and are enclosed in oil bath giving longer life to
the machine.

Tungsten carbide tipped pusher for longer life and accurate indexing.

Suitable for new tooth forming and broken tooth sharpening.